Page Content
Image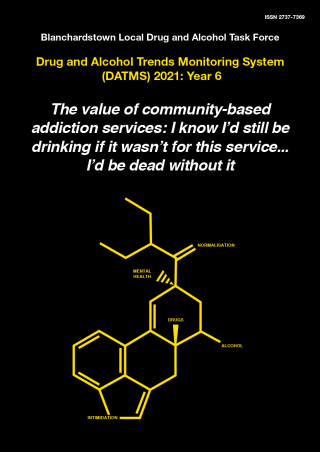 Text
The value of community-based addiction services: I know I'd still be drinking if it wasn't for this service … I'd be dead without it
DATMS Year 6 is a longitudinal qualitative study exploring the experience of people attending local services, and the impact of drug and alcohol use on the individual and their families.
The impact of Covid-19 on participation and implementation of local community services has also been explored. Key findings include the following:
The qualitative longitudinal data highlights the challenges and difficulties that many people have in dealing with past and present trauma and finding courses of action that do not further traumatise them and their families and friends. It also highlights the difficulty of doing this alone, and how the support and guidance of trained professionals, using tried and tested techniques, can greatly facilitate people to equip themselves with the necessary tools to move forward in their lives in a more positive and constructive way. We find the data affirms the value of the services and validates the statutory policy that provides these services.
In 2020 and 2021, the implementation of Covid-19 health and safety policies led to fluctuations in demand for services. The implementation of Covid-19 health and safety policies led to changes to service delivery, with some services changing from face-to-face to online or phone contact. Challenges associated with online and phone contact included a lack of privacy and technology to engage with services, and a reduction in client engagement. The importance of face-to-face meetings for the development of interpersonal relationships between clients and service providers was highlighted. In response to the impact of the pandemic and the needs of the client, some programmes could not be operated, and others were developed.